Two instrumental ensembles featuring some of West Michigan's most talented young musicians
Fall Concert to be held October 31, 2021
Our first concert of the 2021-22 season will be Sunday, October 31, 2021, at 3:00pm, at Devos Center for Arts and Worship. Please note that there will be a mask mandate for inside the building for everyone. Masks covering mouth and nose will be required for all audience members (regardless of age or vaccination status) while in the premises and during the performances.
Patron Fall Fund Drive & Tickets 2021-2022
The Fall Fund Drive for 2021 is underway. It is an important time for the future of the Youth Symphony & Classical Orchestra. We are in need of our patrons this fall to help with the financial funding of our season. Please read our Fund Letter to see how we are managing the beginning of our season with our new conductor, Yaniv Segal. Please consider becoming or continuing to be a patron of our organization.

Read the letter here >>
Donate and Tickets here >>
GRYS Piano Competition 2021-22
We want to announce that we will hold the annual GRYS Piano Concerto Competition. The deadline is December 15, 2021 and "new this season" the Piano auditions will be uploaded by January 8, 2022. Click for more information.
The GRYS & CO is excited to announce the new interim conductor, Yaniv Segal.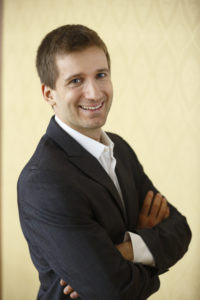 "Grand Rapids Symphony Music Director Marcelo Lehninger said, "We are thrilled to welcome Yaniv to the Grand Rapids Symphony family. He is an accomplished conductor and a wonderful musician. During this transitional year he will bring vibrancy, and I believe that the young musicians of the Grand Rapids Youth Symphony will very much enjoy working with him.
"The search committee was attracted to Yaniv's strong artistic capability, commitment to youth music education, and his inspiring and energizing approach when working with youth," said Mary Ellen Logan, President of the Youth Symphony's Parent Association."