Two instrumental ensembles featuring some of West Michigan's most talented young musicians
Monday May 16, 2022 Money Making Monday! Fundraiser for Tuition
The GR Symphony Friends is holding a fundraising event at Licari's Restaurant at both of their locations: Knapp Corner & Hudsonville. Print Flyer Here Must have printed flyer to participate. Lacari's is also honoring gift card purchases for this event. Dine in, take out and gift card all qualify, just no delivery. Gift Cards make great end of the year gifts!
Spring Drive for Donations 2022 Donate Now!
Our Annual Spring Drive will begin again in May. Each year we solicit our faithful patrons to help raise money for our organization. Our expenses have gone way beyond the cost of the tuition for our student members. Since the pandemic, expenses have increased to a new level. Please read the Conductor Yaniv Segal's letter We will be sending out a mailing and will have links on this website for giving. Donate Now! Please consider increasing your level of giving as we thrive to continue to offer excellence in training for young talented musicians.
SPRING CONCERT to be held May 15, 2022
The Spring Concert features the Winners of the Skip Gates Concerto Competition. Classical Orchestra's winner is Julia Mann and Youth Symphony's winner is Robin Meyer. Tickets are available the day of the concert. All seating is general admission. Ticket prices are students – $5.00, Seniors – $7.00, Adults – $10.00
Julia Mann, violin, winner of the Classical Orchestra Skip Gates Concerto Competition, is a sophomore at Rockford High School where she has participated in her school orchestra since 6th grade under Amy Tenney and Erin DeYoung. She began violin lessons at age 6 at the Madeleine Choir School in Salt Lake City. After moving to Michigan, Julia studied with Diane Duryee until her retirement in 2020. She is a current student of Susan Mora, a violinist in the Grand Rapids Symphony. During middle school, Julia participated in Sinfonia and Concert Orchestra at the St. Cecilia School of Music. She is now in her second year in the Classical Orchestra with Grand Rapids Youth Symphony. This summer, Julia is excited to have been selected to play with the Camerata Orchestra at Blue Lake Fine Arts camp and is grateful to also have been awarded the Robert Madura String Scholarship to help her attend. She enjoys all forms of art and music. In addition to orchestra, she plays percussion with the Rockford Marching Band and studies piano with D'Anne Ibarra. Julia would like to thank all of her music teachers for their dedication and inspiration.
Robin Meyer, violin, winner of the Youth Symphony Skip Gates Concerto Competition, began studying music at 6, in Nashville, Tennessee. After moving to Grand Rapids, Robin studied with Annette Henry, then with Dylana Jenson. Five years ago, Robin began studying under Grand Rapids Symphony violinist Jenna Buchner, whose 1902 Paul Jombar violin Robin is playing for this concert. In 8th grade, Robin joined Classical Orchestra and performed as the Skip Gates soloist. She has been a member of the Grand Rapids Youth Symphony since 9th grade, serving as principal second violinist and Concert Master. Outside of Youth Symphony, Robin plays in City High School's zero-hour orchestra under Samer Jeroudi and has participated in district and state Solo and Ensemble. She was nominated for the MSBOA Concerto Competition and Honors Orchestra this year. Beyond music, Robin is an untrained dancer, an avid reader, and an inquisitive learner who enjoys the challenge of balancing a rigorous IB curriculum with her many other interests. Robin would like to acknowledge a few of the many people who have supported her, including her family, her teacher, her friends, the Gracefuls, and her youth leaders. She is eternally grateful to them for their relentless kindness, unflinching loyalty, and unparalleled friendship.
Winter Concert 2022
Our second concert of the 2021-22 season was held Sunday, March 6, 2022, at 3:00pm, at DeVos Performance Hall. This concert featured the winner of the 2022 Piano Competition, Amy Wang, performing Haydn Concerto No. 11.
Amy's Bio: Amy embarked on her musical journey at the age of 4 with her lifelong teacher, Mrs. Vivian Kleinhuizen. At age 6, she achieved the highest MMTA score which marked the first of many achievements she would accomplish. In 6th grade, upon receiving a Blue Lake Fine Arts Camp Scholarship, she attended the camp for piano. Amy has won competitions including the Bach Festival Competition, Grand Rapids Musicians' League Scholarship, and Federation Festival Awards Competition. In 11th grade, Amy received first prize for the Lucille Dinsmore Competition. She is also an active member of the Federation Festival, Grand Rapids Musicians' League, and St. Cecilia Junior Music Club. Currently, Amy plans to major in music and is studying with Mrs. Susan Crosser to prepare for college piano auditions. She loves sharing her passion through teaching piano and performing in senior homes. Finally, she is looking forward to performing at her senior recital this May.
Tickets can be purchased at the door the day of the concert. Prices are $10.00 for adults, $7.00 for seniors and $5 for student tickets. General admission seating.
Fall Concert to be held October 31, 2021
Our first concert of the 2021-22 season will be Sunday, October 31, 2021, at 3:00pm, at Devos Center for Arts and Worship. Please note that there will be a mask mandate for inside the building for everyone. Masks covering mouth and nose will be required for all audience members (regardless of age or vaccination status) while in the premises and during the performances.
Patron Fall Fund Drive & Tickets 2021-2022
The Fall Fund Drive for 2021 is underway. It is an important time for the future of the Youth Symphony & Classical Orchestra. We are in need of our patrons this fall to help with the financial funding of our season. Please read our Fund Letter to see how we are managing the beginning of our season with our new conductor, Yaniv Segal. Please consider becoming or continuing to be a patron of our organization.

Read the letter here >>
Donate and Tickets here >>
GRYS Piano Competition 2021-22
We want to announce that we will hold the annual GRYS Piano Concerto Competition. The deadline is December 15, 2021 and "new this season" the Piano auditions will be uploaded by January 8, 2022. Click for more information.
The GRYS & CO is excited to announce the new interim conductor, Yaniv Segal.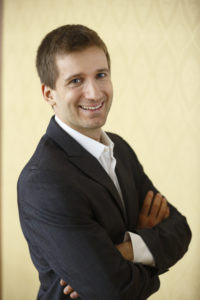 "Grand Rapids Symphony Music Director Marcelo Lehninger said, "We are thrilled to welcome Yaniv to the Grand Rapids Symphony family. He is an accomplished conductor and a wonderful musician. During this transitional year he will bring vibrancy, and I believe that the young musicians of the Grand Rapids Youth Symphony will very much enjoy working with him.
"The search committee was attracted to Yaniv's strong artistic capability, commitment to youth music education, and his inspiring and energizing approach when working with youth," said Mary Ellen Logan, President of the Youth Symphony's Parent Association."